January 16, 2020
Posted by:

Trading

Category:

Market Overview
Today is the day the United States and China have been preparing for – the day the two countries sign Phase One of the U.S.-China trade deal.
The markets already know what Phase One is all about – primarily, larger agriculture purchases by China from the U.S. in exchange for "some" tariff reductions. China also was un-designated by the U.S. as a currency manipulator. However, tariffs are expected to remain in place. What does that mean for the stock and forex markets moving forward? There have been comments and speculation that Phase Two of the deal may not begin till after the U.S. presidential election in November. As such, the markets may be left in limbo until the election.
Yesterday, when discussing the CPI data we addressed the . We noted how there was a confluence of resistance and it was decision time for the DXY. It is not a surprise that this coincided with the signing of the trade deal, as markets are deciding what to next. If the uncertainty of the trade deal is out of the way and China is no longer a currency manipulator, one would expect the value of the U.S. dollar to weaken as the Chinese strengthens.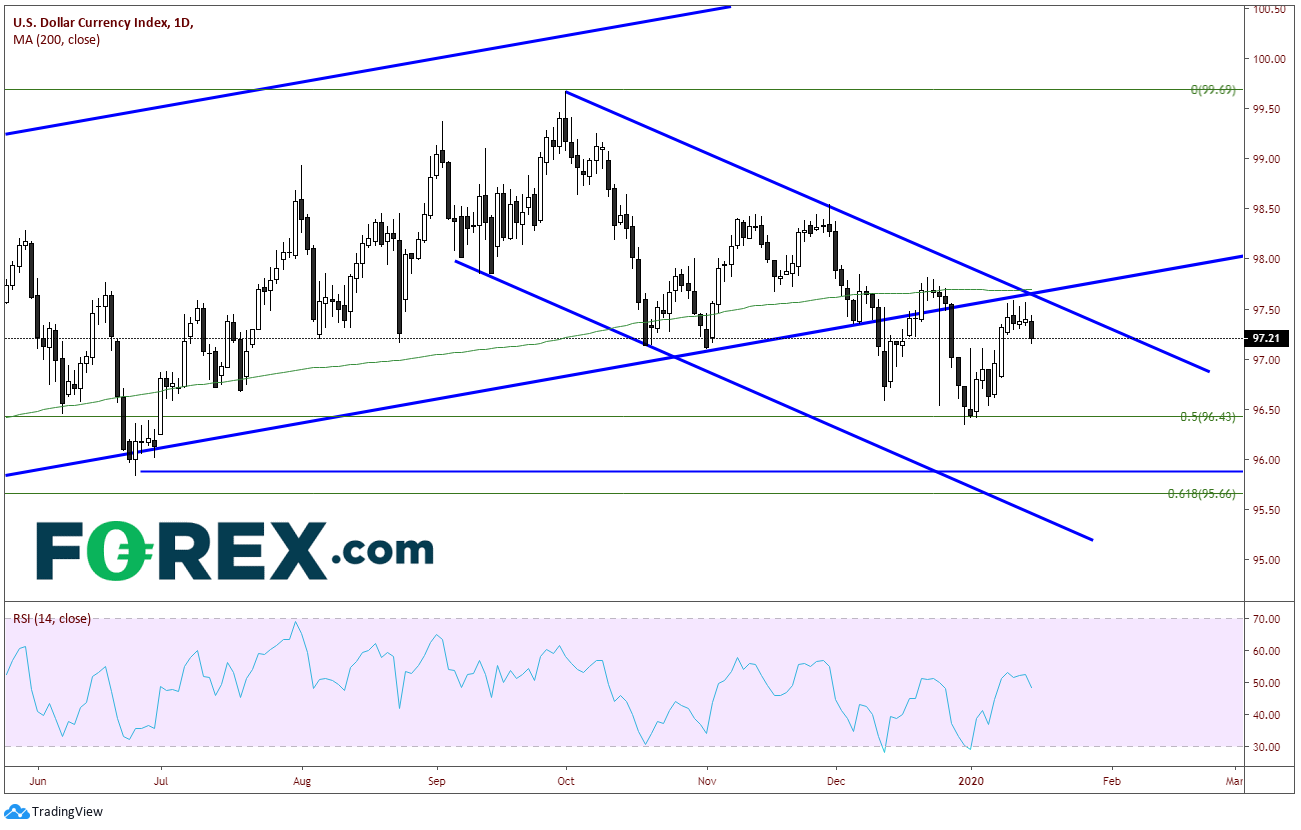 Today the DXY is moving lower, as it could not push through this resistance level. As a result, is pushing higher, back above the downward sloping trendline of the long-term wedge price has been in since the second half of 2018, near 1.1150. The 200-Day Moving Average also comes in near this level at 1.1139.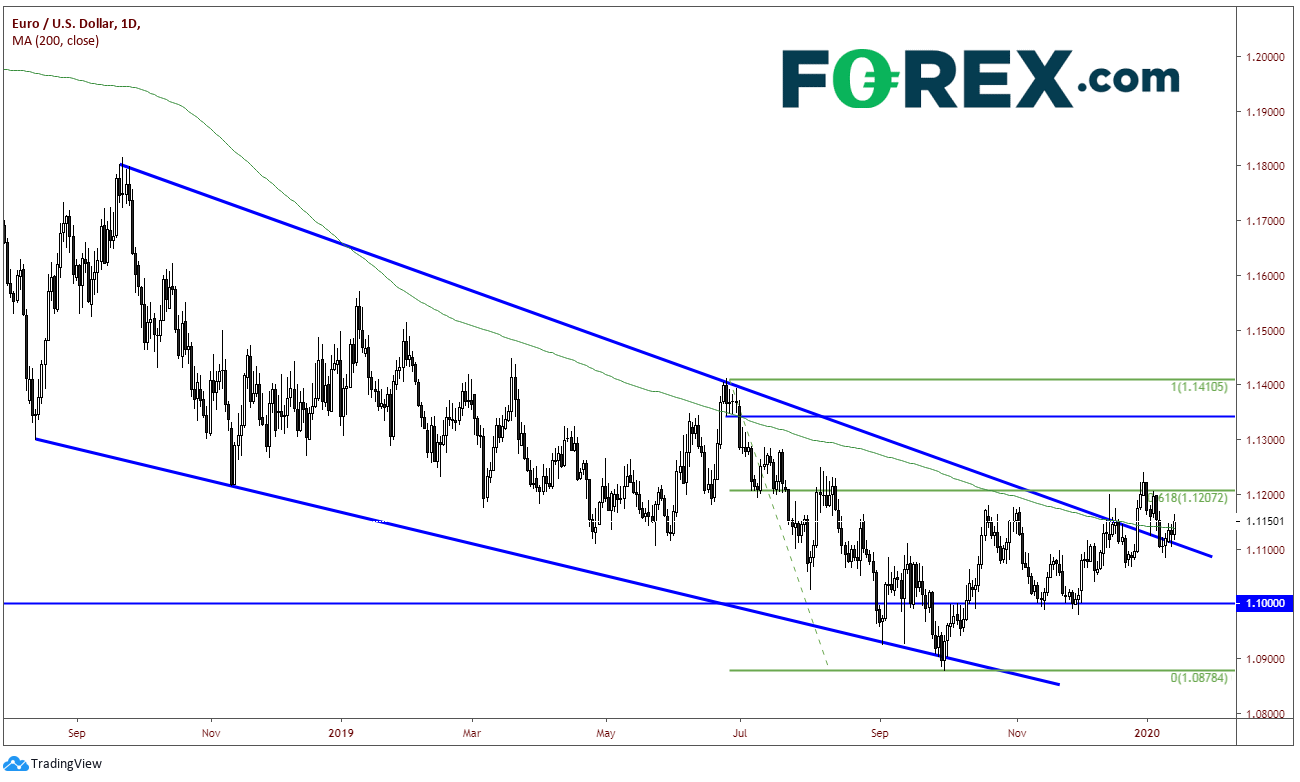 The has been moving in an upward sloping channel since early October 2019, and continues to put in new all-time highs, currently near 3300. But one should consider today's signing could be a "buy the rumor, sell the fact," as price is currently near the top of the upward sloping trendline of the channel, as well as, the Golden Fib level of 161.8% retracement of the move lower from Q4 2018 near 3335. In addition, the RSI is diverging from price, an indication of a possible reversal.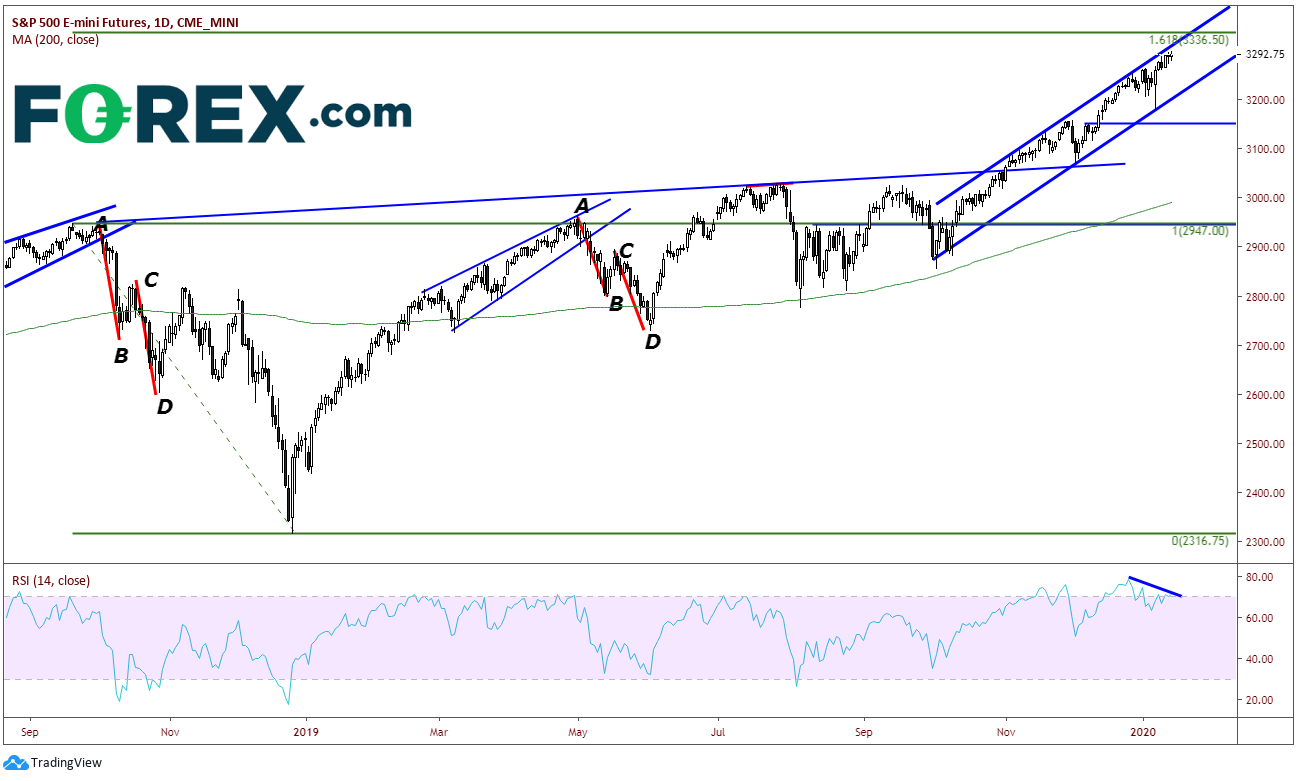 After today, markets will try and figure out what's next. If data confirms that both the U.S. and China are holding up their ends of the deal, stocks may continue to rise and the DXY may continue lower (with ). However, if it is determined either side is not living up to expectations, stocks could head lower and the DXY could be on the rise again.
Source link